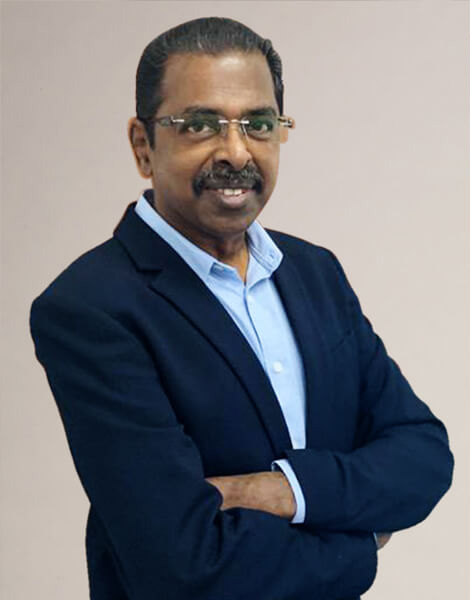 Jeya
Master Trainer & Director (Programmes)
Jeya was a struggling student in college trying to do well in his exams, especially Law. His lecturer also did not seem to be much help. That's when he found a 'The Memory Book' by Harry Lorayne, which revealed memory techniques he can use to get through his exams. He applied those methods to surprisingly great results. They worked so well that when he became a tutor, the exact same methods improved their grades substantially. Although it was never his intention to teach these skills on a larger scale, providence brought him to his true passion.
What started out in 1996 as invitations to share his techniques to school and college students, Jeya has now been to 9 countries speaking and training more than 68,000 people ranging from students to professionals on how to learn and retain information faster. He has spent 23 years, continuously researching and teaching how to maximize the human potential in Malaysia, China, Brunei, India, Sri Lanka, Cambodia, Maldives, Thailand and Singapore.
Many students have amazingly doubled their grades within a very short time as a result of these techniques. Jeya's students are of all ages, creeds, colors and educational backgrounds and he invites you to share this possibility.
As a trainer, he is an active member and past Vice President of Malaysian Association of Professional Speakers (MAPS). He is also the Immediate Past President of USJ Toastmasters Club and a Competent Toastmaster (CTM) awarded by Toastmasters International. He has conducted workshops and seminars for students and adults ranging from primary school to university. He has been much sought after for his seminars on study skills, communication skills, sales and creative thinking.
Besides, he also conducts training regularly in corporations in Malaysia and overseas. Corporations which have benefited from his training include Prudential, Honda, Central Bank of Malaysia, New Straits Times Press, Malaysia Airlines, Speakout International, Federation of Malaysian Manufacturers Tenaga Nasional, National Science Centre, YMCA, Rotary, La Farge, International Construction Consortium and many others.