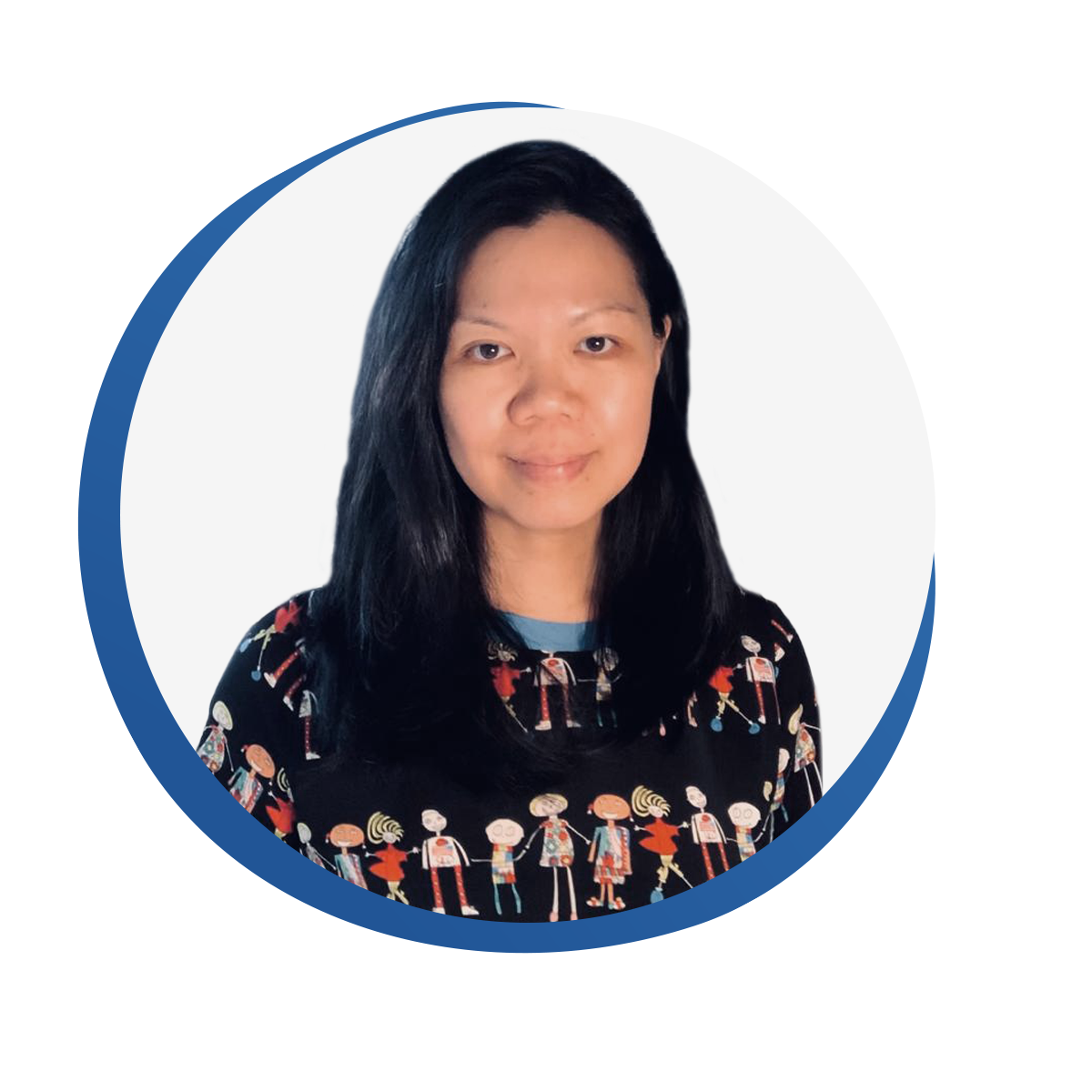 Mrs Elaine Goh
Hello! My name is Mrs. Goh or Teacher Elaine as some of my students call me.
I have been coaching students to regain their confidence and skills in Mathematics for the last 8 years. It all started with really helping my own two sons with special needs. One of them is under the Autism Spectrum Disorder (ASD) and has ADD (without the H in ADHD) and the other has Dyslexia.
Frustrated with the inability to find proper help from existing private tutors and tuition centers, I decide to go on a personal journey to take a Specialist Diploma in Specific Learning Differences from the Dyslexic Association of Singapore Academy , to study effective intervention methods to help my own children with special needs.
I love mathematics ever since I was a student and putting these 2 skills and passions together allow me to help my children do well in PSLE so that they are now in Raffles Institution and School of Science and Technology (SST)
This is how it all started, and I went on to help parents and children who need my skills to help them get a leg up in their mathematics.
My Mathematics Superpower
Because of my love of Mathematics and skills in Special Needs Education, I am able to design very unique methodologies to tackle challenges in learning and doing well in Mathematics – something that very few assessment books or regular intervention (tuition etc) can really help with.
For strong students, they need to be challenged with the right questions and topics that will enable them to achieve their very best.
My Proven Methods & Techniques
My specialized materials are curated, redesigned and reworked from various sources. For weaker students, I will be by targeting the weakness, giving bit size exercises, and nurturing them to gain confidence. Lack of confidence is a killer for motivation and progress but it cannot be achieved by giving tough questions.
For example, if your child is doing poorly in Math in P5, it could be a fundamental concept issue in fractions. Something that is intuitive for another child, may be a challenge for your child. 
These are just some of the approaches that I will use:
Repetition and looping
Rote training of Heuristics in Oodles
Pomodoro Method to train concentration
Identify the weakness and work our way up from there
Math Tools and Manipulatives
For stronger students, they will need to work on areas which will get them the final marks. They should not waste too much time on topics which are already their strengths. Instead, they should target the weaker areas to build up a strong foundation.
My Belief in Small Group Coaching
I only do small group classes of up to a maximum of 4 students. I believe in small group coaching for mathematics in general. This is especially true for those who display some special needs tendencies.
If a class is larger, it is ONLY if the skills and dynamics allow it to be so. For most students, they already have enough exposure to large classroom-type teaching in schools. My approach is very hands-on, each child will be given space to practice on their challenges for each topic, while I will attend to the specific needs of other children.
Small group round the table approach gives synergy in learning , healthy competitiveness, with targeted help to address each child's weakness. This helps the child to rebuild confidence in Math right from the start.
Educational Qualifications
Bachelor of Science (Computer Science), NUS
Certificate in Differentiated Learning ( Dyscalculia ), Dyslexic Association of Singapore Academy
Specialist Diploma in Specific Learning Differences, Dyslexic Association of Singapore Academy
Teaching Diploma, Associated Board of the Royal Academy of Music
Materials and Resources
A small sampling of what I do to help my students.