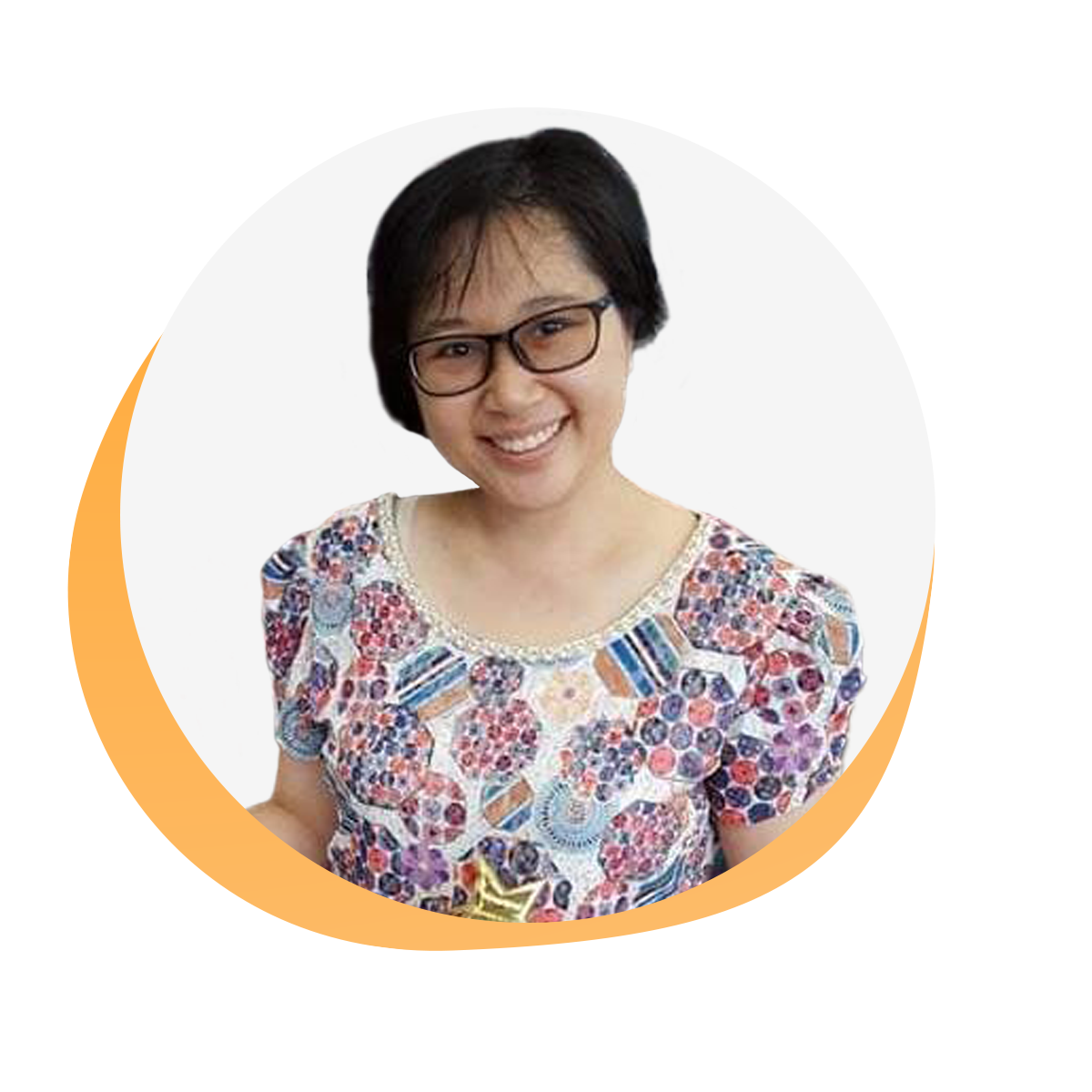 Ms Liza Lim
Hi, my name is Liza. I have been helping students achieve their desired results in Mathematics (Secondary and JC) for more than 20 Years and I am still going strong!
This is hardly surprising as my personal mission is to "add value to pupils and build the next generation of achievers in the area of mathematics individuals."
When it comes to helping students in Mathematics, I am totally committed to it. I leave no stones unturned to ensure that if a student is willing, he or she should achieve his desired level.
Even if the student comes from a position of weakness and feels unconfident, I will be able to transform his attitudes and abilities over time through the achievement of real progress and improvements.
My Mathematics Superpower
Because of my background in engineering, it is very natural for me to analyse my student's strengthsh and weaknesses and formulate an approach which will help them be empowered to be more effective in learning and doing. That is why even in a group class, each student is coached differently even though they are doing the same subject.
My Proven Methods & Techniques
Throughout my years of teaching, I have come up with a set of stable strategies based on the student and group dynamics. This is supported by a robust set of materials specially crafted and evolved by me.
Some of these strategies include:
Innovative Mechanics – Pair/group work, jigsaw puzzle, quizzes, peer-tutoring, reflective learning beyond the conventional.
Powerful Questioning – Using formative questions to drive deep learning and internalization of concepts.
Deep Engagement – Ensuring that my students are always engaged through constant participation.
Close Monitoring – Keeping watch on gaps on understanding that signify a deeper relook into concepts.
Positive Rapport – Inspire student's willingness and motivation to work alongside me to achieve.
Parental Partnership – To know my students better so that I can engage them more meaningfully in class.
Educational Qualifications
Bachelor Degree in Electrical and Electronics Engineering
Post-Graduate Certificate in Education (PGDE)
Previous Teaching Experience
KRTC (2012-2023)
Kingston International School (2013-2016)
AEC College (2012)
Woodlands Ring Secondary School (2004-2007)
Brighton School (2003)
Sanyu Secondary (2002)
Unity Secondary (2001)
Results and Testimonials
These are just a small sample of the results that I have empowered my students to achieve. I am very grateful to them for their partnership and willingness to strive harder all the time.