UNLOCK YOUR CHILD'S TRUE POTENTIAL IN MATHEMATICS.
BUILD THEIR CONFIDENCE TO BE THE SOLVERS OF TOMORROW'S CHALLENGES.

GIVE THEM ACTUAL COACHING THAT MEETS THEM AT THE EXACT AREA OF NEED.
Why does your child face so much pain and challenges in learning and doing mathematics at a high level?
What can't they simply just enjoy being able to solve questions with ease?
As parents ourselves, we feel you! We know that mathematics is a CORE skills that affect their quality of life and future education. Without a strong foundation in mathematics, they will directly limit their future education pathways.
Why is it that many students in our regular MOE schools face difficulties in mathematics? Based on our collective experience, there are generally THREE main culprits.
Poor Conceptual Understanding: The regular school classroom is filled with distractions. If the class is rowdy or 'lively', the teacher spends more time on class management than teaching effectively. Not only that, students settle down and focus very differently. Some just don't do very well seated at one corner of the classroom. If they miss a particular concept, the moment is passed! That leads to poor conceptual understanding.
Poor Practice Methodology: Doing mathematics and repeating errors only lead to reinforcing negative outcomes. That is why they keep happening! Some students exhibit mental confidence – this means that oncce they think they know, they don't even practice. But once they are put under actual conditions of solvign mathematics, they will be either slow or inaccurate – or BOTH!
Individual Challenges: Every parent knows this – Every child is unique. But the education system assumes a one-size fits all approach by default. Large class sizes of greater than 10-12 does not help at all (even tuition classes). It is also very apparent that more and more children are exhibiting traits of

Attention Deficit and Hyperactivity Discorder (ADHD)

,

Dyslexia

or

Autism Spectrum Disorder (ASD)

. All these make it tough for your child to learn easily from traditional classrooms. 
We want to create an education experience that is different from the regular classrooms – an enriching experience that is sensitive to the needs of students but yet highly engaging. Ultimately we want every student to get a transformative experience that they will remember and draw confidence as they grow into their future.
Our Performance Track cater to your child who is already doing "all right" or "pretty good" in schools but want to fully maximise their potential to achieve the best results.
Focuses on understanding the needs of individual learners, their strengths and weaknesses + individual learning capacity and personalities before providing the specific guidance.

Rebuilding or strengthening foundations which has been weakened through neglect or lack of practice.

Creating accuracy and speed through intentional practice without overdoing it.

Class Size are capped at a maximum of 5. We look at the dynamics of classes to decide its optimal size.

Class Duration are usually 1.5 hours. Some classes may be longer due to specific needs to ensure the best learning experience without rushing.

Online / In-Person / Hybrid classes are available.
Performance Track (Special Needs)
Our Performance Track (Special Needs) is for a child who needs that special attention due to some underlying learning difficulties. Because of this, every child needs to visit us in person to understand the exact challenge faced in private.
Diagnostic assessment to understand the challenges must be conducted in person.

Focuses on resolving 'hard' challenges such as basic computational difficulties, memory, attention etc. This require special methodologies and attention that is not needed in regular classes.

Create confidence in children through gaining confidence in overcoming increasing complexity of challenges in a moderated manner.

Class Size is capped to a maximum of 5. We look at the class dynamics to determine its optimal size.

Class Duration are usually 1.5 hours. 

Only Hybrid / In-Person Classes. 
Why Choose Us With Your Child?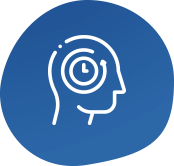 Foundation Focused
Our tutors are united in ensuring that your child is given a strong foundation in their mathematics. This is not easy and it involves diagnosing exactly which concept is actually hurting them. Weak concepts are like holes in a wall, and may cause the entire wall to collapse. It may not be what you think it is!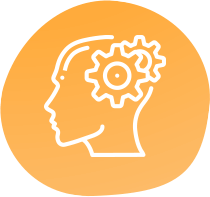 After-Lesson Support
We believe that students need to gain confidence in their school work as well. They need to experience small wins quickly in school – which will build their confidence to handle the bigger assessments. Therefore all our students have access for advise for their schoolwork through our dedicated channel.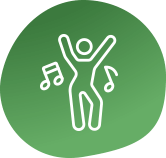 Personalised Attention
There is no way proper attention and coaching can be given if the class size is large. Our small group approach is designed to ensure that there is a balance between peer motivation, interaction and personal accountability. Our system build around our core philosophy of being 100% centred on student's needs.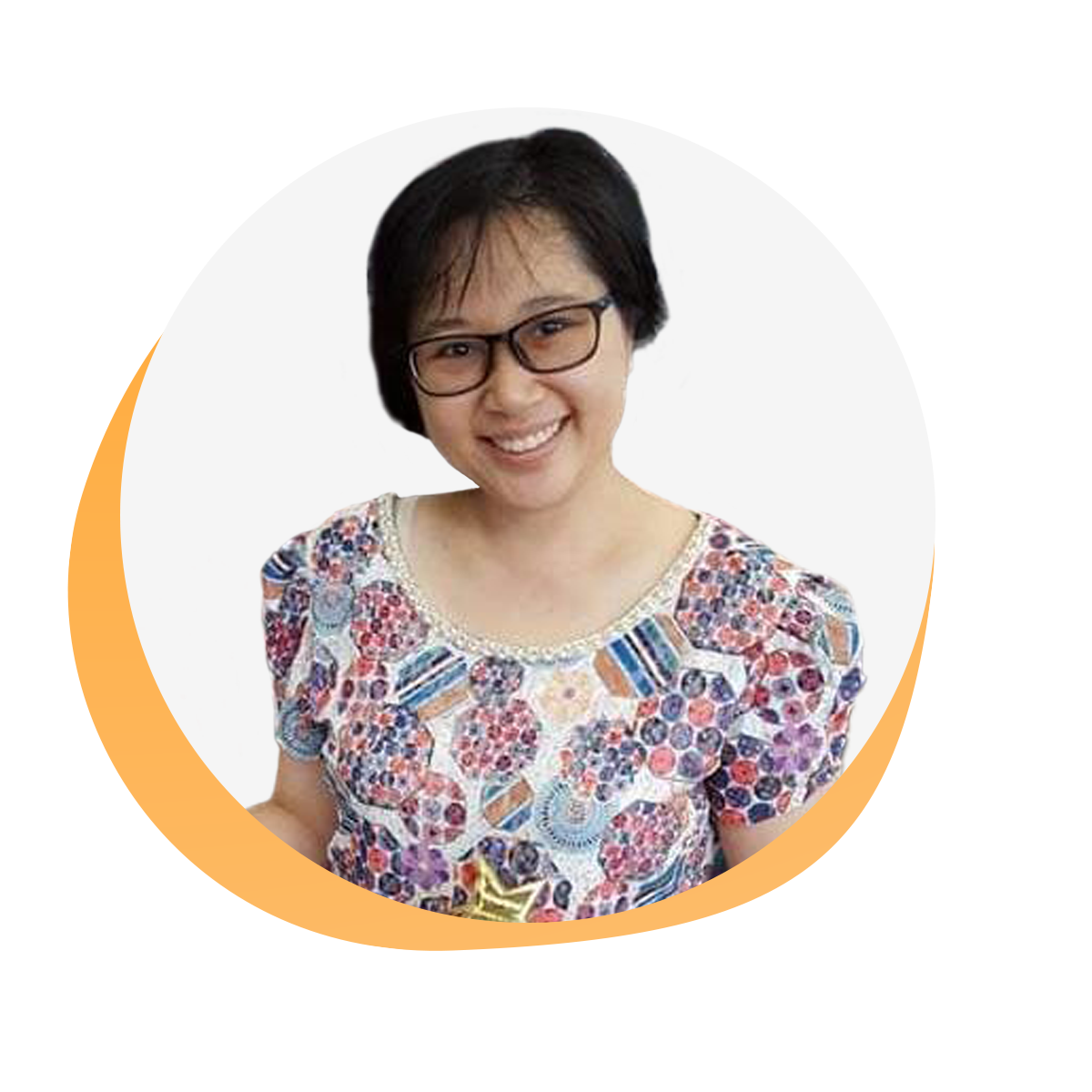 Ms. Liza Lim
Ms Liza brings with her almost 2 decades of tutoring experience. Her superpower lies in empowering willing students understand and apply mathematics concepts effortlessly so that they can achieve remarkable change in their results.
She specialises in Secondary, Integrated Programme and Junior College Mathematics. Click HERE for her personal profile.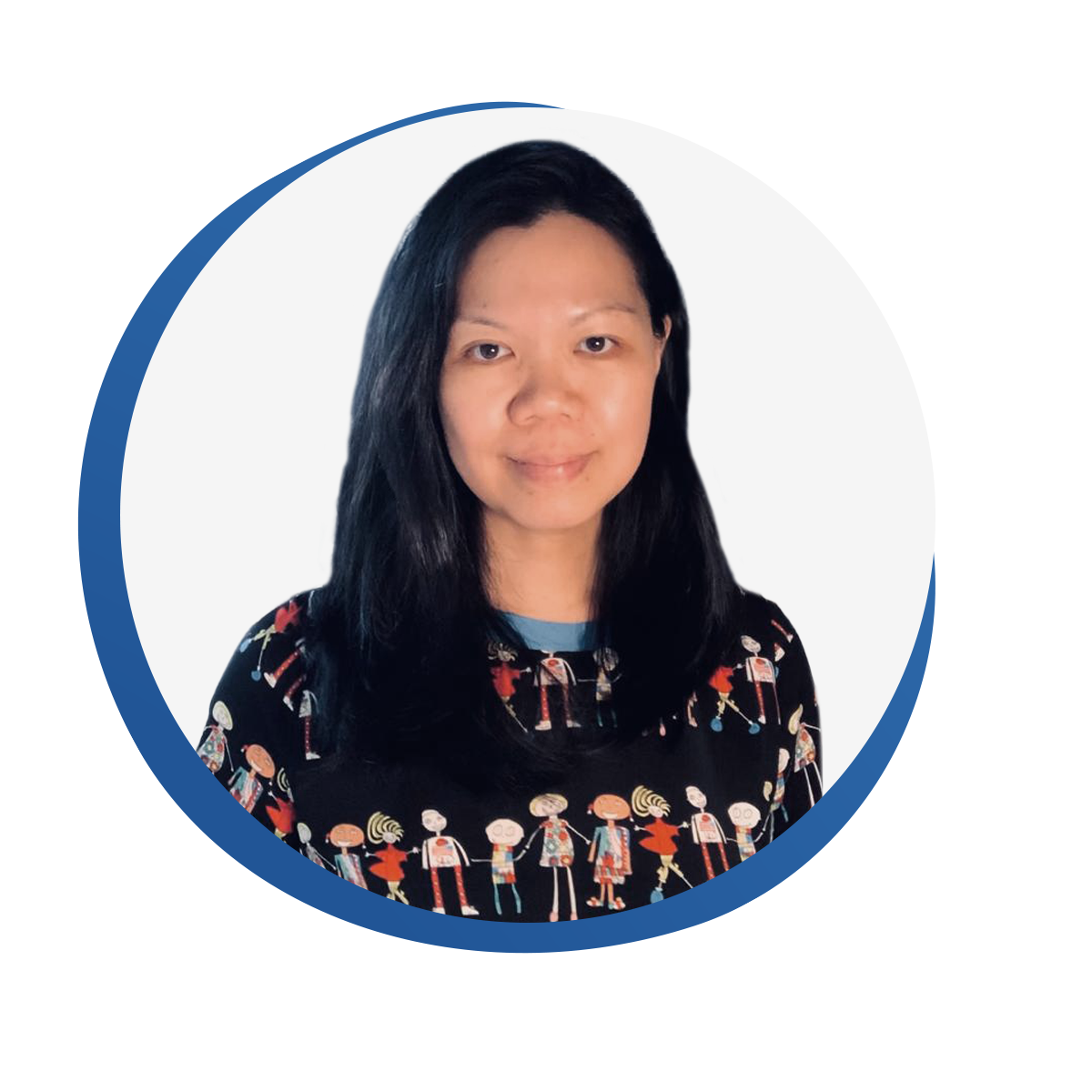 Ms. Elaine Khong
Ms Elaine is a multi-disciplinary specialist who specialised in bringing out the best in every child. She has helped many children develop critical study skills that makes achieving mathematics results easy and set the foundation for their future studies.
She specialises in Primary / Secondary Mathematics. Click HERE for her personal profile.